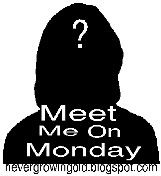 Questions:
1. What is your favorite way to eat chicken?
Any way it comes! I love chicken roasted, curried in a sweet and sour sauce, bbq the whole lot!
2. Have you decorated for Christmas yet?
No not yet. We will put up decorations at the weekend.
3. What is your favorite article of clothing?
My black waterfall cardigan, it is so warm and covers a multitude of sins!
4. Do you pay your bills online or write checks the old way?
Online and over the phone, really easy and any time of the night or day!
5. Do you make Christmas cookies?
No. But looking at these ones it makes me want to get baking x